Relax, and Let the Earth Do the Work
Just a few feet below the surface, the earth's temperature stays at a cozy 55 degrees.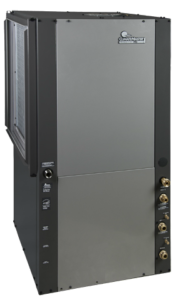 A Geothermal system lets you borrow a little of that temperature to heat and your cool your home.
Geothermal systems are fare more efficient than traditional systems. They can reduce monthly energy use by up to 80%, saving you money. They also can heat and cool your home 40%-70% faster than traditional units. And they do all this without the use of fossil fuels.
The Geothermal Advantage
Lower Heating & Cooling costs
40-70% more efficiency in temperature control
No gas or oil required
How Do They Work?
There are two things that make these systems more efficient: the location of the coils, and the route of the airflow. The coils that heat and cool your air are buried beneath the earth's surface, where it's nice and cozy. Rather than heating or cooling air directly from the surface, the coils heat and cool air below underground and circulates through the house.
Because the temperature is 55, the unit does not have to work as hard to bring the air to the temperature you want.
Contact us today to learn more about a geothermal unit in your own home.
Proudly Serving the Charlottesville area for 27 Years!</strong?